If you've forgotten your password, you can reset it by visiting our Password Reset page. Simply enter the e-mail or username (if you recall it) associated with your account, and if there is a match within our system, our automated system will send you a link to reset your password as well as the username you have on our site.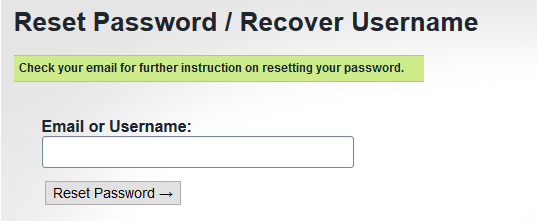 _________________________________________________________________
I don't see the email that was sent.
The password recovery emails are sent from LostAndFound@armorgames.com
Common Issues:
Please consider adding LostAndFound@armorgames.com to your contacts list before you request a password reset.
You may have entered a different email address for your account.

To verify this, please enter your email address instead of your account name on the page link above.
Typically emails will be delivered within an hour, and more often sooner than that.

Sometimes there may be a delay if your inbox is full, or your email domain is

experiencing

email problems.
If you do not see the email, please check your junk/spam folders for the email

Please check

your spam/junk rules to see if you have marked one of our previous contacts as spam.

If so please consider removing us from the list so that you are getting the email we are sending to you.
If you have email forwarding set up on your account please check your account settings to make sure it's routing correctly.
_________________________________________________________________
I still need help.
If these steps do not solve your problem, please use our Contact Form to report a problem with your account. On the web form please select the Account Help as the subject, and include your Account Name and the email address that is linked to this account to help us with verification.