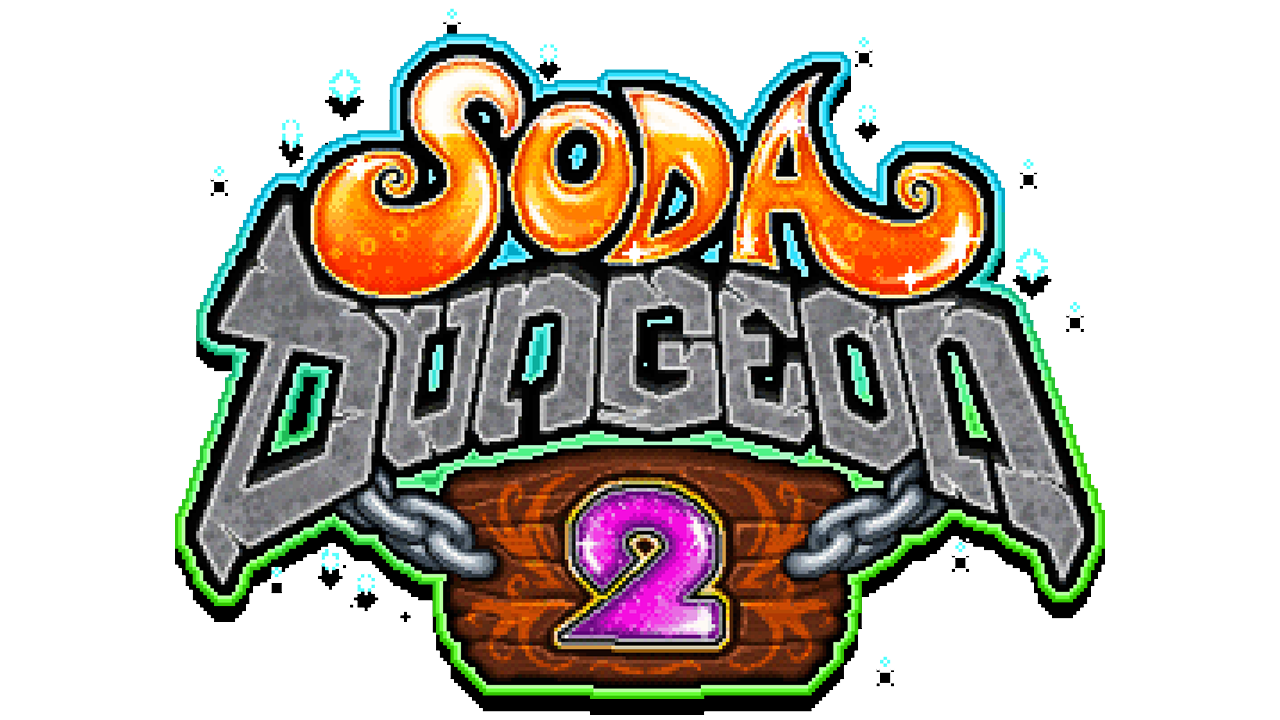 About the Game
Soda Dungeon 2 is a casual dungeon-crawling RPG. It is developed by AN Productions and poxpower, and published by Armor Games Studios. It is a free-to-play game for PC, iOS, and Android. On mobile devices the game is monetized with ads and optional IAPs, and an optional IAP to disable ads.
How Can I Report A Bug?
Inside of the game, please open the options menu (lower right corner), click "...More", and then "Report Bug/Issue"
This will send you to a Google form that will pre-fill with data such as what version of the game you are running. If you are unable to access the form from inside the game, please click here:
https://forms.gle/jz3Xx28imFCSVCgB8

Please include as much information as you are able to or even steps that you take to reproduce this error if this isn't a one off error. Having these details will help the testers to replicate the bug and the developers to look into the cause of the issue and get this information looked into for a future fix.
Help with Purchases?
There are two types of purchases in Soda Dungeon 2: Bundles and Caps. Records of both are stored inside of your save file and will transfer with the file itself. If you erase your file and start over, the new file will start with the same Bundles and number of Caps that you previously purchased.
If your original file has been lost, Bundles can still be restored as long as you are logged into your device with the same account you purchased them with. On Steam and Android this happens automatically the first time a new install occurs. On iOS you will need to open the options menu (bottom right corner), select "...More", and then "Restore Purchases."
Caps cannot automatically be restored to a new file when no original file is present because they are a consumable item. If you need any further assistance with your purchase, please contact us at the bug-form provided above.
How Do I Transfer My File To A New Device?
All file management options can be accessed by clicking the gear icon next to your file on the title screen.
If you are transferring to a new device on the same platform (Android to Android, for example), you just need to open the file management menu and click "Load From Google Drive." This would change to "Load From iCloud" on iOS and "Load From Steam Cloud" on Steam. The game attempts to back up your file to these cloud services each time a dungeon trip is finished. Please note that you still must be logged into the same user account on your new device for this method to work.

If you are transferring to a new device on a new platform (Android to Steam, for example), open the file management menu on your original platform and click "Get One Time Transfer Code." Then open that same menu on your new platform and click "Import From Transfer Code," and paste the code that you just received. Please note that any existing files on your second platform must be erased in order to do this.
Once a file has been moved to a new device, you will no longer need a transfer code. The file may exist on multiple devices/platforms at once. Simply use the "Send to SD Server" and "Load from SD Server" options to manually sync your file as needed.

When Will The Game Be Updated?
You can monitor our development tracker here:
https://trello.com/b/RYGuSbPO/soda-dungeon-2-dev-tracker
More About Us?
For more nuanced future updates, please feel free to follow us on our social media channels, or come join our discord:
Twitter: https://www.twitter.com/sodadungeon
Reddit: https://www.reddit.com/r/sodadungeon
Discord: https://discord.gg/sodadungeon
And you can follow our composer for the game here:
https://davidorr.bandcamp.com/album/soda-dungeon-2-original-soundtrack
Please note, you do not need a free ArmorGames.com account to contact support.