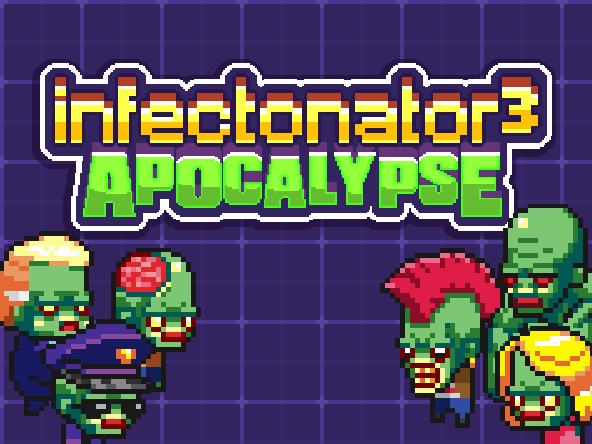 About the Game
Infectonator 3: Apocalypse is an arcade-style sim/strategy hybrid, originally released for Steam in 2018, and iOS in 2019. It is developed by Toge Productions and published by Armor Games Studios. It is a new game in the original Infectonator series of titles.
Report a Bug

If you encountered a bug within the game, please contact Armor Games Support by using our Contact Us page and selecting Game Support as the topic. Then for the Support Type select Game Issue/Bug.
Please include the following information with your report.
Your email address for your iTunes account

If you would like us to contact you at an email address that is different from your iTunes account, please fill out the other email address in the Email Address field of the web form.

Your Device and its model
Your iOS software version
The version of Infectonator 3: Apocalypse you have installed
A detailed description of the issue
If you receive an error, please include this information


You can attach a screen capture to your response for the email that our system will send you once you submit the help request.
Please include as much information as you are able to or even steps that you take to reproduce this error if this isn't a one off error. Having these details will help the testers to replicate the bug and the developers to look into the cause of the issue and get this information looked into for a future fix.


Please note, you do not need a free ArmorGames.com account to contact support.
If you're looking for the free Infectonator browser Flash games, they can be found and played here on ArmorGames.com